A little bit about us
---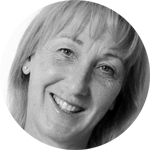 Amanda has provided guardianship services for over 7 years having identified a need in the Bristol area for a high quality guardianship agency.  She has grown this slowly and steadily, developing a reputation for excellence.
Her passion for excellence and attention to detail started early in her early career as a professional equestrian show rider, winning the most prestigious competitions across the UK. Since the birth of her daughter Olivia, a keen musician and member of the National Children's Orchestra, her focus has been more on family life and latterly setting up the guardianship business. Amanda particularly enjoys building long term relationships with students and seeing them develop and grow from the first time she met them as a guardian to their first day at university.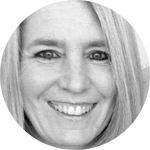 Kate is a mother of 4 so has a lot of personal experience with children and education of both day and boarding schools, as well as co-ed and single sex schools.
She has supported her eldest twins Matthew and Anna through university applications and having successfully gained their first degrees, Matthew is now following a career in real estate. Anna is a serving officer in the Royal Navy Fleet Air Arm, having studied at Durham university. Her middle daughter Jess having volunteered in Thailand and Goa is studying a psychology degree at UCL. Francesca is still at school in Bristol.
This experience, together with her background in psychology, marketing and coaching in the education sector, with schools and universities equips her well in the various needs and requirements of the families and students we support..
We are both committed to:
ensuring your child's school life is as happy and conducive to learning as possible
giving them a caring and supportive environment in which to relax on exeats and holidays
being "in touch" with each of our students as individuals and building a solid trusting relationship and allowing this to develop and change as they grow older
regular consultation and updates with you as parents on all matters
treating each child and you as parents as individuals – everyone's situation and needs are different
ensuring the right school is chosen for your child and regularly reviewing their progress and making recommendations to improve their academic progress and general wellbeing
This all starts as soon as you register with us.  We can help to remove any anxiety, uncertainty and stress and make the whole experience as smooth, pleasurable and rewarding as possible.
Most parents come to us directly but we also work with a number of agents in South Korea, Spain, China and Hong Kong.
We are very happy to put you in touch with parents, agents, boarding house staff and head teachers to find out more about guardians etc.
You can see all of our services on the 'Services' page.